Counterfeiters of perfume have become masters of their crime with the aid of modern digital imaging and printing techniques. They are capable of producing almost identical replicas of all the major leading perfume brands on the market today. As a consumer you may never really know, UNTIL you experience the actual fragrance which may be close to but not exactly as it should. You'll discover that the perfume does NOT last as long, perhaps as little as one hour instead of half a day or longer as is the case with original designer perfume. Counterfeiting is a huge problem globally, with millions of counterfeit goods being produced and sold every year. It is estimated that up to 10% of perfumes and toiletries in the market place are fakes.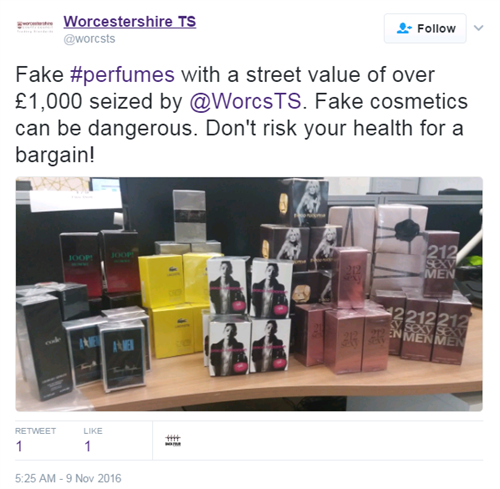 Counterfeit perfume do not undergo the usual safety standards that are applied to all cosmetics and toiletries around the world. When cheaper, inferior ingredients are used, these may cause allergic reactions in people with sensitive skin and could also stain garments.
WikiHow to do anything...has a Guide which may help.