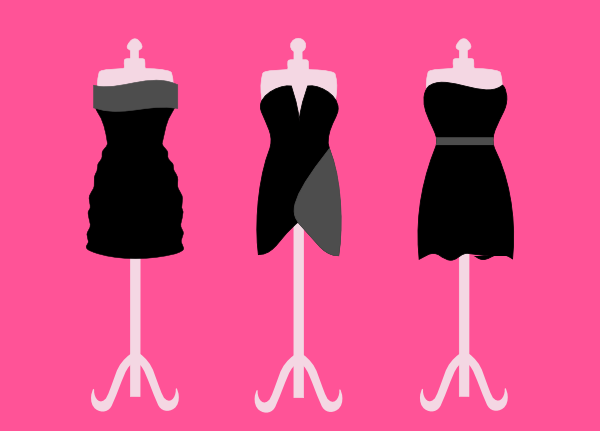 With Prom nights fast approaching for excited Worcestershire teenagers, Worcestershire County Council's Trading Standards team are advising teenagers and their parents to be on guard when purchasing prom dresses, following a rise in complaints about online dress purchases.
The high price of prom dresses and garments in retail stores is likely to drive teenagers to search for cheaper alternatives online.
But, according to the complaints received, the beautiful dresses advertised on some websites are often very different to the dresses received.  Complaints relate to the wrong goods being provided, poor quality materials used, or goods arriving too late for an event.
Many of the websites complained against are actually based in the far-east, despite appearing to have a UK website address, meaning consumers have limited rights should something go wrong.
Trading Standards is advising online consumers to take some simple steps to protect themselves:
Ensure the website has UK contact details - Name, Address, phone number and e-mail address.
Is the website secure? Look for https:// and the golden padlock.
For extra protection use a credit card, if the goods are more than £100 the credit card provider has equal liability for most problems that may arise, i.e. if the trader goes bust you can claim against the credit card. (Excellent added protection but pay the balance before interest is added!).
Avoid sites that will not take Credit cards.
Always read the Terms and Conditions - don't just tick the box!
Print off all paperwork, including website details, descriptions, and confirmation details.
Internet Purchases within the EU generally have a 14 day cancellation period, so make sure the website owner is based in the UK. A .co.uk website address is no guarantee of this.
Check the website registrant details to confirm where the website is actually based.
If buying from eBay or similar auction sites familiarise yourself with the rules and practices.
If buying from abroad it may be extremely difficult to sort out problems if they arise, the laws of the applicable country will apply. In that case use a credit card.
Counterfeit Goods are frequently sold online, only buy from well established, familiar sites.
Goods purchased outside the EU may be liable to customs and excise duties and VAT.
Consumers can visit www.getsafeonline.org for comprehensive advice on buying online, or to report an incident or for advice on your rights please contact Citizens Advice Consumer Service on 03454 04 05 06.
Peter Holmes, Senior Trading Standards Practitioner, said: "Prom Night is often the highlight of the school year and we recognise that Worcestershire young consumers want to look their best for such an important occasion. As with all goods sold, there are unscrupulous scammers and con artists who are just waiting to exploit what should be an exciting and happy occasion.
"We would urge consumers not to rush into anything and just do a few simple checks before you commit yourself to buying that dream dress or outfit. Most of all we wish everyone a happy Prom Night."