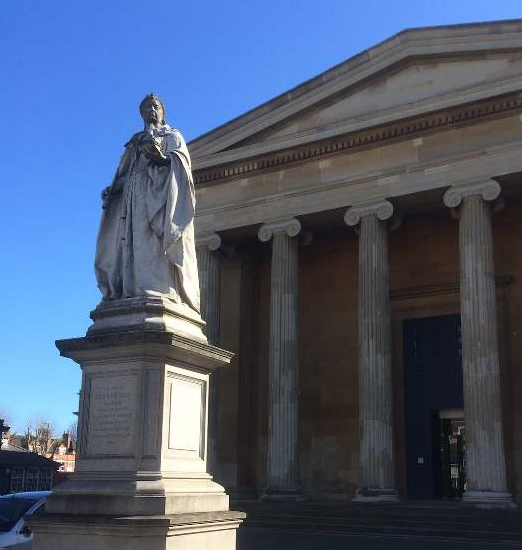 A Kidderminster builder has received a 24 month prison sentence after leaving a string of unfinished jobs.
Neil Cronin 51, of Chapel Court, Kidderminster had previously admitted 18 counts under the Consumer Protection from Unfair Trading Regulations 2008 while trading as NJC Home Improvements.
An investigation by officers from Worcestershire Trading Standards Service revealed that, between October 2015 and July 2017, Mr Cronin took substantial payments from 9 consumers in the Kidderminster and Stourport-on-Severn area, for work that he failed to complete, or in some cases even start.
In total Mr Cronin took payments totalling £53,570, however the Court heard that as a result of his actions the victims actual losses were in excess of £140,000 when the costs of having the work completed or rectified by other traders was added to the money they had already paid.
In mitigation Counsel for Mr Cronin said that his problems in part were due to his business "overtrading".  He was unable to deal with the amount of work he was taking on and that this had spiralled out of control. 
In sentencing Judge Cole considered that initially the defendant's actions were as a result of him being disorganised, but as time went on it was clear that Mr Cronin knew what was happening but continued to take on work. The Judge considered that this case crossed the custody threshold.
Cllr Lucy Hodgson said: "The work of our Trading Standards Officers often goes unnoticed; however this case shows how vital their work is in ensuring that consumers are protected from reckless and fraudulent businesses.
"This has been a challenging case for our Trading Standards team to investigate, due to the number of victims and the complexity of the issues involved.
"The thorough and professional manner in which the case has been investigated and the results of that investigation highlight the lengths our officers go to protect the public.
"The sentence handed down in this case clearly shows how seriously such matters are viewed by the Courts."
If you are concerned about a rogue trader in Worcestershire, please visit the "Report It" page at www.worcestershirets.gov.uk or telephone Consumer Direct on 03454-040506.
For press enquiries or to arrange an interview with a spokesperson please contact the Council's Communications team on 01905 766646.
Follow us on Twitter @worcscc & Trading Standards @worcsTS