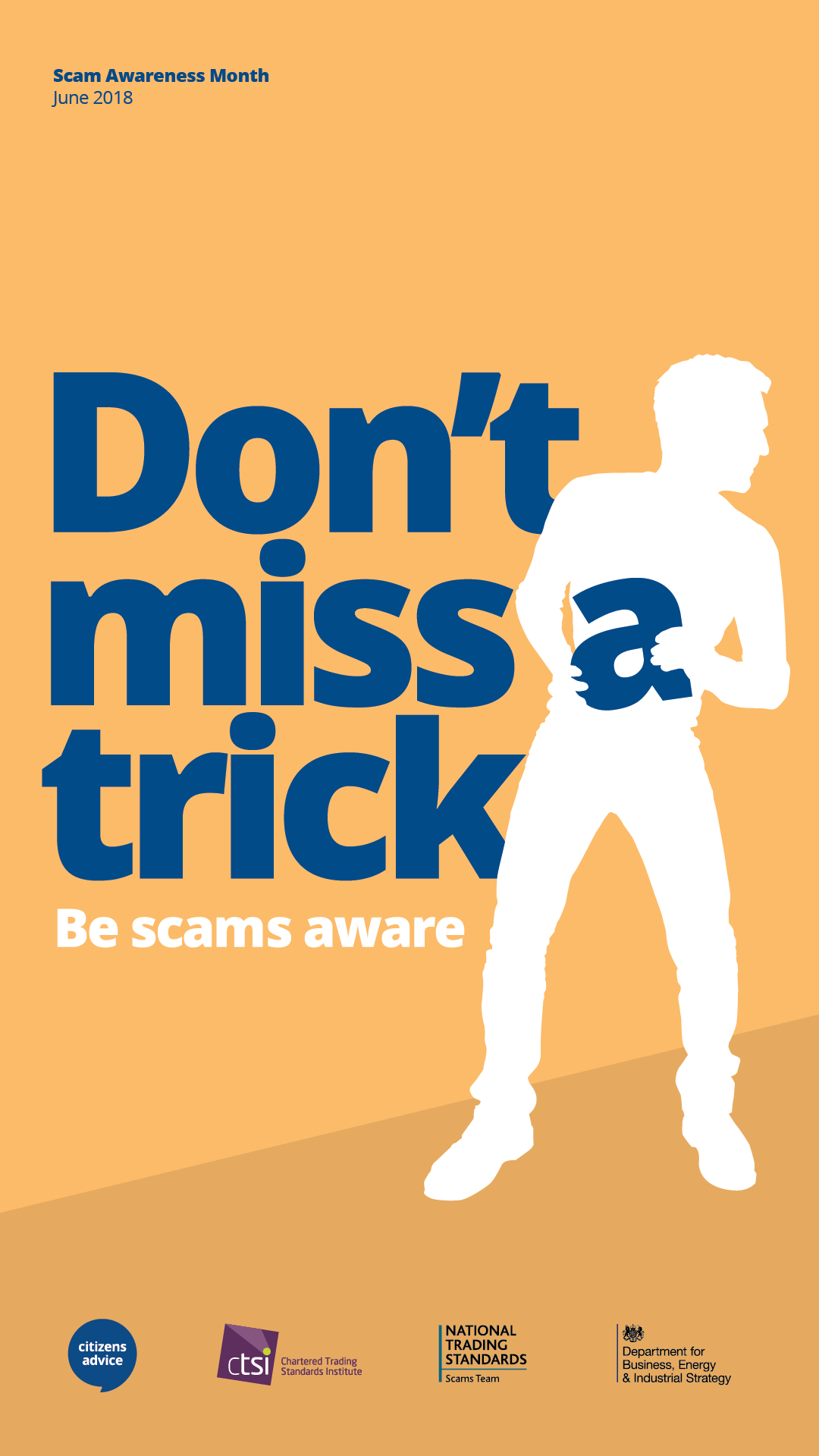 As with previous Scams Awareness Month campaigns, we want to reduce the risk and impact of scams by raising awareness and encouraging people to take action – recognizing, reporting, and talking about the issues.

Scams aren't just a minor inconvenience to people. Aside from financial loss, they can cause distress, misery, and even if a scam has been avoided, it can  ead to a widespread loss of consumer confidence. They can also happen to anyone.
Week 1, starting Monday 4th June, is aimed at the age range 40 to 60 or 'Life Established'.
According to our data, this group is the largest group targeted by scams but won't necessarily report those scams if they've been able to get their money back. They're usually targeted by a wide variety of scams because they're more settled and have access to financial assets. This can include anything from pension scams to dating scams to property scams.
What we would like to see is a greater reporting of these scams to help to protect others and help the authorities catch the scammers.
You can report scams to us at Worcestershire Trading Standards HERE or Citizens Advice