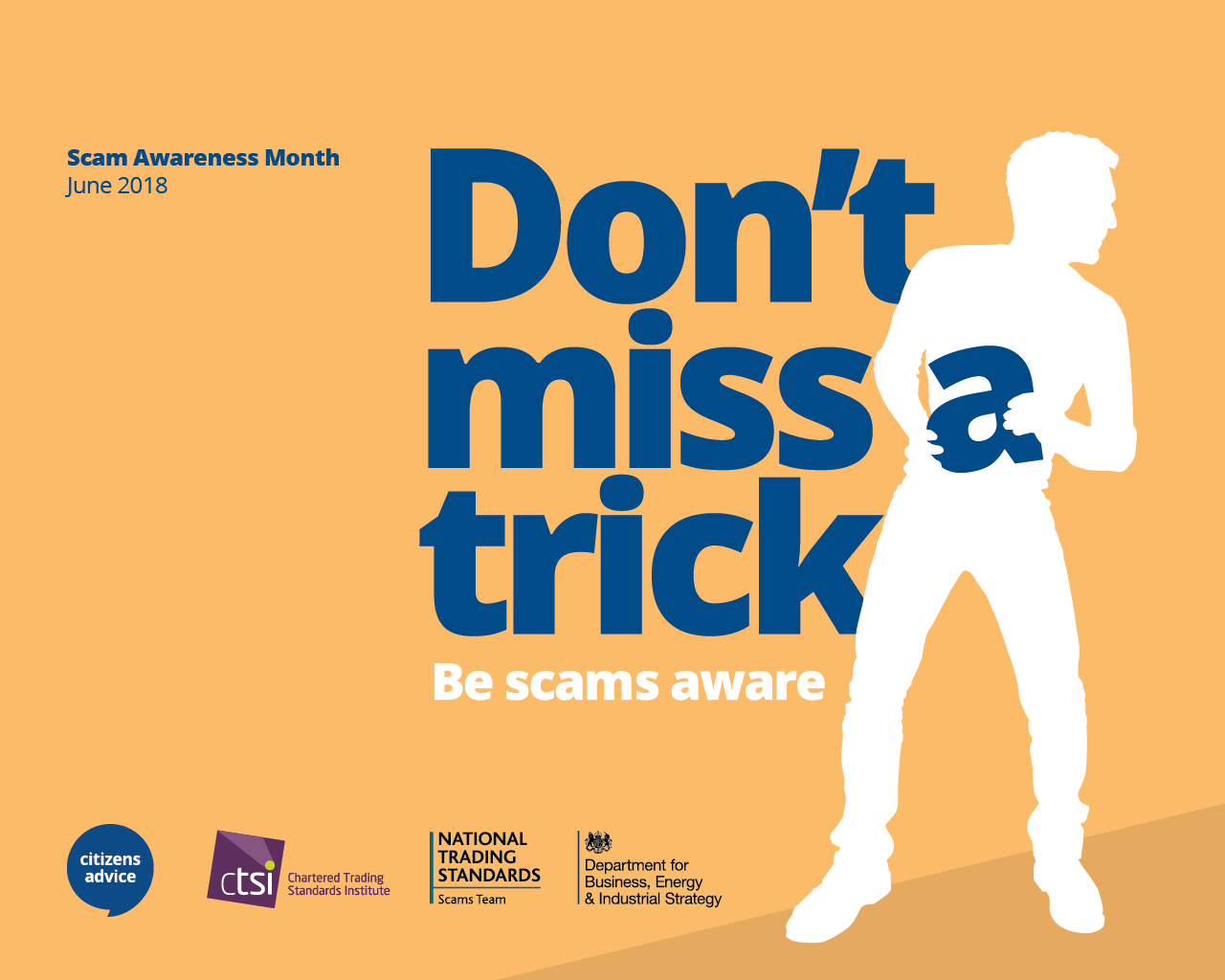 #scamaware
This campaign is about creating a network of confident, alert consumers who 'don't miss a trick' when it comes to scams.
Spam emails, 'suspicious activity' alerts from your bank, news stories about data breaches; unfortunately, scams and fraud seem to have become part of our daily lives. Last year's Citizens Advice report 'Changing the story on scams' found that almost three quarters of people surveyed had been targeted by a scam in the previous two years.

Scams Awareness Month is an annual opportunity to raise awareness and tackle these cruel crimes. Last year, 364 organisations took part in Scams Awareness Month and campaigners engaged with 345,000 people through face to face and offline campaigning. There was a 97% increase in signposting to Action Fraud by the Consumer Service Helpline during the campaign. When you add in all of those reached via social media and other means, together we managed to raise a huge amount of awareness of scams across the country and equip thousands of people to protect themselves.
Much of this work involved partnerships between local Citizens Advice offices, Trading Standards, police and crime commissioner offices, local authorities and many other local organisations. These partnerships are vital to ensuring that scams become a priority for people and organisations who work to help those most at risk. That's why we want this great work to continue in 2018.
#scamaware - Don't miss a trick